Dear Stakeholder,
We are pleased to present to you the DTCC 2012 Annual Report – the first-ever all-digital annual report in the history of the organization. The theme of the report is "Securing Today. Shaping Tomorrow." This reflects our commitment to the industry to safeguard the stability and integrity of global financial markets, and our pledge to play a more active role driving positive change.
"Securing Today. Shaping Tomorrow." also represents our new corporate strategic positioning line, which we are proud to unveil, along with our updated brand identity, in this year's Annual Report.
We could not think of a more appropriate theme to capture the totality of our response to the unprecedented events of 2012 – a year in which we successfully met industry challenges that tested the capabilities of the entire organization and provided leadership on a range of current and emerging issues.
Thanks to our dedicated team of financial market professionals working collaboratively across 13 sites globally, we turned in a rock-solid performance last year in the face of industrywide structural transformation, a volatile economic environment, heightened regulatory requirements and a series of unexpected events. The experience we have gained across 40 years prepared us to meet the challenges of 2012 with a steady and firm hand.

One of our responsibilities to the industry includes being prepared at all times to manage the unexpected – and this is best reflected in our response to the Knight Capital market event and the unfathomable devastation of Superstorm Sandy.
The Knight Capital market event and Hurricane Sandy proved once again our ability to manage fast-moving, unanticipated crises that posed significant threats to the financial system – and they helped cement our global reputation for stability and resiliency during times of uncertainty.
When Knight Capital experienced a technology problem in August, a large number of erroneous trades were transmitted to the New York Stock Exchange and then to DTCC. The error, which sent a shudder through the industry, had the potential to create chaos in the equity markets and negatively impact our clients.
Across four days, we worked closely with Knight Capital, our Board Risk Committee and our regulators to protect DTCC and our clients from any potential losses, while also mitigating systemic risk. In addition, we worked hand in hand with Knight Capital to manage settlement of the erroneous trades. The result of these efforts was a speedy resolution that averted a full-blown crisis and helped keep Knight Capital solvent in the days immediately following the crisis.
Several months later when Superstorm Sandy struck, DTCC faced an entirely new set of challenges.
Despite massive flooding and extensive damage to our corporate headquarters in Lower Manhattan, the company remained operational. Thanks to the resourcefulness of our people and the rigor of our business continuity plans, we shifted operations to our alternate sites even before the storm hit – and, as a result, our critical systems and processing capabilities functioned seamlessly as we quickly returned to near "business as usual" status. The week of the storm, DTCC subsidiaries processed nearly US$19 trillion in securities transactions, compared with a weekly average of US$23 trillion in 2012, and also met all critical deadlines for clearing fund, settlement and other processes.
We also implemented a comprehensive recovery and restoration process after our securities vault and its contents were significantly impacted by the flooding. Working closely with expert disaster recovery firms, we began to restore the physical securities damaged by the storm and expect to complete this in the third quarter of 2013. We also continue to work diligently with the industry and our clients to address the challenges that arose as a result of these events.
In the aftermath of the storm, we expedited by several months our already-planned move of a portion of our workforce from our Manhattan headquarters to Jersey City, New Jersey, reuniting about 1,700 regional employees soon after the storm. The opening of the new office also completed a critical component of our organization's long-term sourcing and relocation strategy, which will accomplish key corporate objectives by further dispersing our employees for business continuity purposes while also reducing our expenses by several millions of dollars annually.

Our businesses once again turned in solid performances in 2012 despite the ongoing market volatility. While we incurred unexpected costs from Superstorm Sandy and recorded one-time non-cash charges to further enhance our strategic positioning, we believe these steps will help ensure the company remains focused on areas where it can provide the best value to the industry. Toward that end, we leveraged our critical insights to deliver product enhancements and extensions that delivered risk mitigation, cost savings, operational efficiencies and standardization across many sectors of financial services. We also advanced multiple projects to upgrade and consolidate core systems to further facilitate these objectives. In addition, we leveraged the infrastructure and the massive amounts of data we house in innovative ways to help our clients efficiently meet new regulatory requirements.
To cite some highlights from 2012, we:
Launched the Mortgage-Backed Securities (MBS) Central Counterparty to reduce risk and costs in the $100-trillion-a-year U.S. market for MBS.
Grew the Global Trade Repository infrastructure worldwide and by asset class to support reporting requirements for over-the-counter (OTC) derivatives.
Launched the CFTC Interim Compliant Identifier (CICI) Utility to support OTC derivatives reporting requirements.
Broke new ground in Europe with EuroCCP's introduction of interoperability with three other central counterparties.
Gained traction for the DTCC GCF Repo Index

®

to improve liquidity in the U.S. funding markets.
Advanced data analytics in the insurance industry to enhance market analysis and benchmarking.
Built out our mutual fund services to meet the increasingly complex processing needs driven by the industry trend toward omnibus accounting.
Read more business highlights from 2012.
View Capital Adequacy Statement

While many of the initiatives you will read about throughout the Annual Report are focused on advancing our core mission to mitigate risk for the industry, the reality is that our ability to protect the financial system and clients requires us to have state-of-the-art risk management here at DTCC.
In 2012, we completed a comprehensive review of our Enterprise Risk Management systems and capabilities, and developed a multiyear plan, which the Board approved, to transform DTCC's risk infrastructure and position us at the cutting edge of risk management practices across the industry. On the cyber-risk front, we are continuing to pursue a comprehensive set of initiatives that will reinforce DTCC systems against the growing threat of cyber-attacks.

We demonstrated thought leadership across a range of industry issues in 2012, recognizing that our broad perspective of global markets gives us a unique vantage point to further our mission. Thought leadership is more than publishing white papers, commissioning industry studies or speaking at industry events – although we did a lot of that in 2012.
Thought leadership is about looking beyond the horizon, identifying the emerging challenges and opportunities that will test the industry's resourcefulness, and leveraging our collective expertise to create innovative solutions for our clients and the industry.
Read more business highlights from 2012.

In the evolving regulatory environment, DTCC has been working with clients and regulators to respond to the new rules quickly and cost-effectively. In this reshaped landscape, one thing is certain: Regulators recognize the critical role that infrastructure organizations play in ensuring financial stability. This fact was reinforced twice in 2012. First, in April, CPSS-IOSCO published "Principles for Financial Market Infrastructures," which provides common risk management standards for infrastructure organizations globally. And second, in July, three DTCC subsidiaries – NSCC, FICC and DTC – were designated Systematically Important Financial Market Utilities (or SIFMUs) under the U.S. Dodd-Frank Act, requiring us to meet, among other things, prescribed risk management standards.
While we expect to continue to face increased oversight from regulators in the future, our regulatory relationships continued to evolve in positive ways in 2012. We built on our past efforts, particularly in the aftermath of the Knight Capital market event and Superstorm Sandy and in light of our work on the Global Trade Repository and the Legal Entity Identifier initiative, to strengthen our relationships with regulators, both domestically and globally, to enhance transparency, increase communication and foster collaboration.
We have likewise increased our engagement with lawmakers around the world to ensure that our views and the views of our clients are heard at all levels of policymaking circles and that we have a seat at the table when laws are drafted that affect us.
In 2012, we made significant gains in our outreach to government officials and legislative leaders globally, including:
Growing support in the U.S. Congress for legislation to maintain the current level of sharing among regulators globally.
Ensuring the principle of interoperability was included in European financial reform regulations.
Building consensus with Asian regulators on strategies for reducing risk in the OTC derivatives market.

Despite the many challenges of the current market and economic environments, the coming years offer exciting opportunities for DTCC to play a more impactful role in the industry.
We will continue to focus on projects across all business lines that have the greatest return on investment. Risk mitigation will remain at the top of the agenda, as will leveraging our core capabilities to expand into new areas that bring cost, operating, capital and collateral efficiencies to clients.
Securing today demands that we provide a reliable and resilient infrastructure, while delivering services that reduce risk and costs for our clients every day.
Shaping tomorrow demands vision, thought leadership, thinking ahead of the curve, acting as a catalyst to transform how the industry operates and developing solutions that anticipate change in the marketplace.
We are confident in our ability to forge an even stronger and more secure future for DTCC and the industry — and to blaze a new trail of innovation that helps our clients navigate through these difficult times. We look forward to working with all our stakeholders in 2013 and beyond to secure today and shape tomorrow.
Sincerely,


Robert Druskin, Executive ChairmanMichael C. Bodson, President and CEO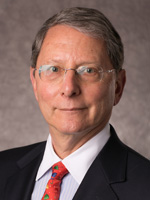 Executive Chairman
Robert Druskin is Executive Chairman of DTCC and its Board and Chairman of the Executive Committee.
Druskin was Lead Director of E*Trade from May through December 2009, interim Chief Executive Officer from December 2009 to March 2010, and Chairman of the Board from December 2009 to March 2011.
Previously, Druskin spent nearly 16 years at Citigroup and its predecessor companies in a number of senior executive positions across the organization, including Chief Operating Officer and Member of the Office of the Chairman of Citigroup. He also spent four years at Citi's Global Corporate and Investment Banking division, the last three as Chief Executive Officer.
Druskin was with Salomon Smith Barney (and previously Smith Barney) for nine years and held a number of senior positions, including Chief Administrative Officer. Prior to joining Smith Barney, he was Chief Financial Officer of Shearson Lehman Brothers.
×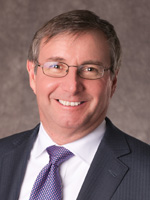 President and Chief Executive Officer of DTCC;
President and Chief Executive Officer of DTC, FICC and NSCC
Michael C. Bodson is President and Chief Executive Officer of DTCC. He is also President and Chief Executive Officer of DTCC's principal operating subsidiaries, DTC, FICC and NSCC, and a member of DTCC's Board.
In his prior position as DTCC's Chief Operating Officer, Bodson had enterprise-wide responsibility for all information technology and operations and oversaw DTCC Deriv/SERV LLC and EuroCCP.
Bodson joined DTCC in 2007 as Executive Managing Director for Business Management and Strategy. Prior to this, he held a number of senior management positions with Morgan Stanley over a 20-year period. In his last position at Morgan Stanley, Bodson was Global Head of the Institutional, Retail and Asset Management Operations Department. He previously served as Divisional Operations Officer for the Institutional Securities Group and Head of the Enterprise Information Group. He served as Head of Finance, Administration and Operations for Morgan Stanley Japan in Tokyo and prior to that held similar responsibilities for Morgan Stanley Asia in Hong Kong.
×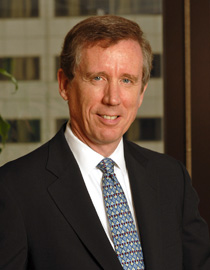 Donald F. Donahue retired in July 2012, marking the end of a remarkable 26-year career in the company. Working at DTCC and its predecessor organizations since 1986, Don left an indelible imprint on DTCC, transforming the company to better serve markets and investors globally.
Don became DTCC's CEO in 2006, as well as CEO of DTCC's subsidiaries The Depository Trust Company (DTC), National Securities Clearing Corp. (NSCC) and Fixed Income Clearing Corp. (FICC) and Chairman of the Board of Managers of Omgeo, DTCC's joint venture with Thomson Reuters.
Don represented the gold standard for leadership. His vision for DTCC brought together an extraordinary command of the business, a profound understanding of the industry and the ability to think strategically about DTCC's role in a rapidly changing and ever-more-complex environment.
At the helm of the organization, he executed a forward-looking vision to fundamentally redefine DTCC, making the company more globally oriented, client-centric, risk-focused and diverse. Don also expanded the boundaries of DTCC's thought leadership. As financial reforms swept across the industry globally, DTCC established itself as a critical force for the implementation of sound policies, both contributing to the policy debates and developing broad-based solutions to deliver risk mitigation and transparency, swiftly and cost-effectively.
Don also confronted the past decade's unimaginable events with focus and decisiveness, playing a critical role in steering DTCC through 9/11 and, in 2008, leading the company through the nation's financial crisis as CEO. And like all great leaders, he turned the greatest challenges into opportunities to ensure DTCC emerged stronger and more relevant than ever.
Don's legacy comprises building a team that will carry on and further expand his vision as well. He inspired and shaped a new generation of DTCC leaders with his integrity, intellect, hard work, high standards and commitment to diversity.
On behalf of DTCC's Board of Directors, Executive Leadership Team and all employees, we thank Don for his decades of leadership and inspiration.